2020 census results begin to reflect efforts to promote reproductive health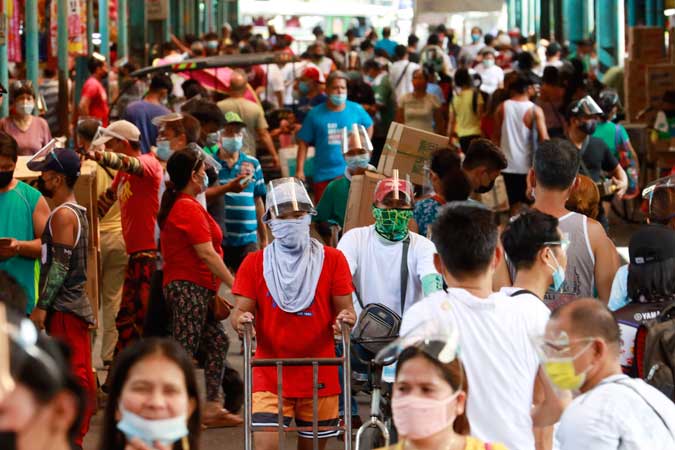 The REPRODUCTIVE health (RH) program has helped reduce unplanned pregnancies, judging by the results of the latest census, said National Economics and Development Authority Secretary Karl Kendrick T. Chua.
"Right now, what I can see from the initial data is that there is progress in our reproductive health program: the total fertility rate is down, more women are better educated and manage their families better, and population growth is also declining," he said. in an online briefing on Tuesday.
In its population and housing census for 2020, the Philippine Statistics Authority reported a population of 109.035 million last year. In 2015, the population was 100.98 million.
This equates to an annual growth rate of 1.63% over the past five years, slower than the 1.72% rate seen in 2010-2015 and the 1.9% rate in 2000-2010.
Chua said the census will need to be analyzed in more detail along with other statistics for a more definitive assessment of the reproductive health program.
Commission on Population and Development Executive Director Juan Antonio A. Perez III said participation in family planning programs more than doubled to 8.1 million last year from 3.9 million previously.
Mr Perez said the commission remains on track to reduce unplanned pregnancies next year. He added that the goal is for family planning services to reach 1.5 million women and reduce the fertility rate to 2-2.5% by 2022.
"We hope that with the inclusion of family planning as part of the country's recovery program, resources can be invested in the program for more intensive implementation to cover the remaining 1.5 million over the next few years. next two years," he said in an email Tuesday.
"The addition of population and family planning officers by the LGUs (local government units) will go a long way to increasing the effort which can be facilitated by increased budgets for the LGUs following the (Supreme Court) judgment Mandanas," he added.
The government passed the National Population and Family Planning Program (NPPFP) in 2019 as a major component of Republic Act 10354 or the Responsible Parenthood and Reproductive Health Act.
It aims to reduce unplanned and unwanted pregnancies by helping families plan the number of children they can support.
With an estimated budget of 10.435 billion pesos between 2020 and 2022, the NPPFP aims to bring fertility back to the replacement rate of 2.1% – the average number of children per woman – by 2022, and to increase the rate prevalence of modern contraception at 65%.
"What is important is that we are able to provide basic services to people, to allow them to be healthy, so that they can finish their studies and find a good job, and improve the productivity of the country," Chua added. — Beatrice M. Laforga