Bulgarian politician criticizes North Macedonia for census results – Exit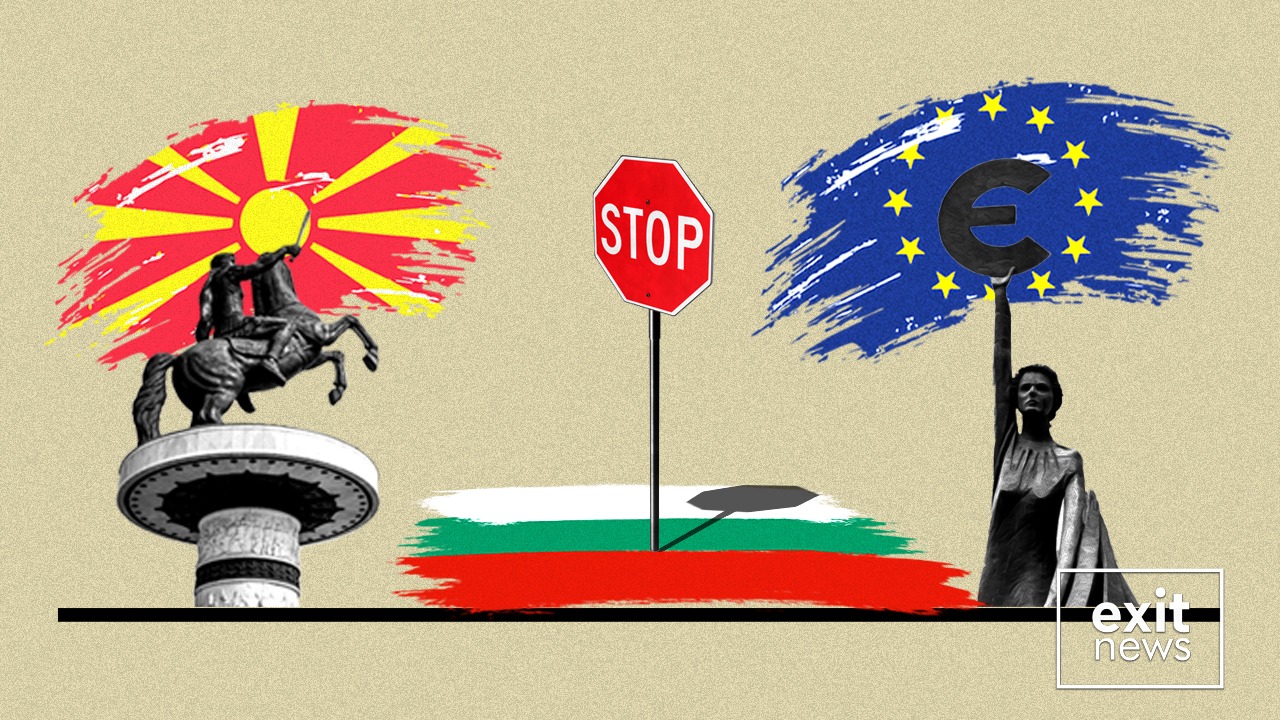 A member of Bulgaria's ruling coalition has hinted that the results of North Macedonia's census, in which only some 3,500 Bulgarians have been officially registered, could hamper his aspirations to join the European Union.
North Macedonia is currently in the EU waiting room following a veto from Sofia over a dispute over language, culture, history and the alleged failure to preserve the rights of Bulgarians from strain in the country. Skopje denies the allegations.
The results of the census, carried out in 2021, were published on Wednesday March 30. In the results, it was reported that only 3,504 people identified as Bulgarians. We are far from the 100,000 claimed by Bulgaria.
Slavi Trifonov, leader of the "There is such a people" party, a member of the ruling coalition, said that more than 100,000 Macedonians have Bulgarian passports. He said acquiring one meant they had proven their Bulgarian roots, but were afraid to declare themselves as such in North Macedonia.
"If North Macedonia is the European country it claims to be, would anyone be afraid to say who it really is? Trifonov commented.
Other observers say people only take Bulgarian passports for practical EU-related reasons and to facilitate visa-free travel and emigration.
He continued that as long as the citizens of North Macedonia cannot express themselves freely and their rights are violated, "the country will remain only in the Western Balkans".
This comes despite whispers in Sofia and Skopje that the veto could be lifted, in part because of Russia's invasion of Ukraine. In a bid to increase regional stability, some diplomats said off the record that an agreement had been reached that could pave the way for the formal launch of negotiations in June.
Interview: Bulgaria should unlock veto power and resolve issues at chapter stage
However, Macedonians claim that there is no discrimination against Bulgarians in the country. In an interview with Exit, Metodija Koloski, president of the United Macedonian Diaspora, said the country has already made a significant number of changes to meet the demands of Bulgaria, Greece and others. In 2019, Skopje agreed to rename the country North Macedonia, following an agreement with Greece.
"If we keep making these concessions, what's next?" If we accept them, how do we know what comes next and what they will ask us to do? We've made a lot of changes, it's time to shake things up now and sort out the rest later," Koloski said.
Koloski said Macedonians don't hate Bulgarians but are fed up with Sofia's policy of denying their globally recognized identity, culture and language (including in the EU).
He expressed his belief that there is more to Bulgaria's veto than mere wrangling over terminology, history and the constitution.
"Bulgaria was the first country to recognize Macedonian independence, Bulgaria took in thousands of Macedonian refugees from different wars, and now you have Bulgaria, the first stumbling block."
"It shouldn't be a problem, but someone is making it a problem. Then we get to what's really behind it all. I don't want to throw this away, but you know, the Russians have an interest in ensuring that enlargement does not continue.
The population of North Macedonia is 2,097,319 including residents and diaspora, of whom 54.21% identify as Macedonians, 29.52% as Albanians, 3.98% as Turks, 2.34 % like Roma.
However, the Macedonian SSO excluded information on the overall population from its summary of census results and instead presented only the number of residents in the country.
When only residents are considered, 58.44% identify as Macedonians, 24.30% as Albanians, 3.86% as Turks and 2.53% as Roma.
According to the data, only 0.16% identify as Bulgarians.