Census data shows declining trends for Oswego County | News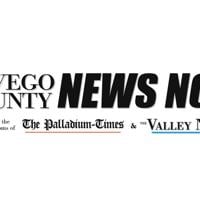 OSWEGO – Compared to a decade ago, Oswego has fewer people residing here, according to the Office of the State Comptroller.
The Comptroller's Office released a new interactive map on Thursday detailing 2020 data from the U.S. Census Bureau and, based on the statistics, the Port City's population is down slightly from 2010 and 2000 populations.
"The 2020 Census results show that New York State is changing, and this report and online tool provide detailed information about population changes in local communities and what that may mean for the state. 'future,' said state comptroller Thomas DiNapoli.
Since 2010, the recorded population of central New York has fallen by about 7,000 people, or less than 1%, from 791,471 to 784,283. However, statewide data suggests a different trend . According to the map, New York has 20,201,249 people living in the state, an increase of 4.1%, or about 823,000, from 2010.
Locally, the statistics are not so favourable. Oswego has seen a population decline similar to that of the region and county as a whole, according to the US Census Bureau. The 2020 Oswego census results recorded a population of 16,921, a decrease of nearly 7% from the 18,142 populations recorded in 2010. Oswego's reported population also represents a decrease of 5.7% from to the 17,954 inhabitants registered in 2000.
Oswego Mayor Billy Barlow said Thursday the slight drop could be "directly attributed" to those reaching retirement age and moving away from the city and often moving to southern states. Another plausible explanation, Barlow said, could be the challenges associated with collecting the data last year during the pandemic.
"It was a lot harder to reach people to drive when we were battling the pandemic and that obviously hurts the numbers," the mayor said.
Finally, another issue facing the port city and similar municipalities, according to Barlow, is the departure of millennials, an issue the city has been trying to address in recent years.
"The exodus of millennials throughout upstate New York is precisely why thought-provoking initiatives and developments, such as LITATRO, Riverwalk, East Lake Commons, neighborhood restoration, more Public parks and amenities and things to do in the community are so important," Barlow mentioned.
The city of Oswego since at least 2016 has been radically transformed. primarily in part to the state-funded Downtown Revitalization Initiative (DRI). Oswego received $10 million in 2016 through the state's DRI, a program to spur investment in downtown areas of the Empire State.
Local developments funded in part by the State's DRI nearing completion or completed include: the LITATRO Building, Riverwalk Apartments, East Lake Commons, Water Street Square and a host of similar projects underway.
"We've made a lot of progress in reversing these trends, but there's still some way to go, as the data suggests," Barlow said.
Compared to the port city's neighbour, the town of Fulton, a similar, but smaller, population decline was also felt. In 2010, the town of Fulton had a population of 11,389 and over the past decade it has lost 507 people – a decrease of 4.3% – to 11,389 last year.
Countywide, census bureau information suggests a nearly 4% negative change in population from 122,105 to 117,124. According to the State Comptroller's Office, nearly every village or town in the county has experienced similar declines.
One of the most staggering declines has been seen in the village of Sandy Creek, which over the decade has seen its population decline by 16.2%, from 771 to 646 ten years ago. Other local towns that have seen similar trends include: Hannibal (550 to 476), Boylston (549 to 498), Granby (6,821 to 6,520) and Scriba (6,840 to 6,617).