Census Data Shows Upper Yakima Valley Communities Leading the Way in Population Growth | Local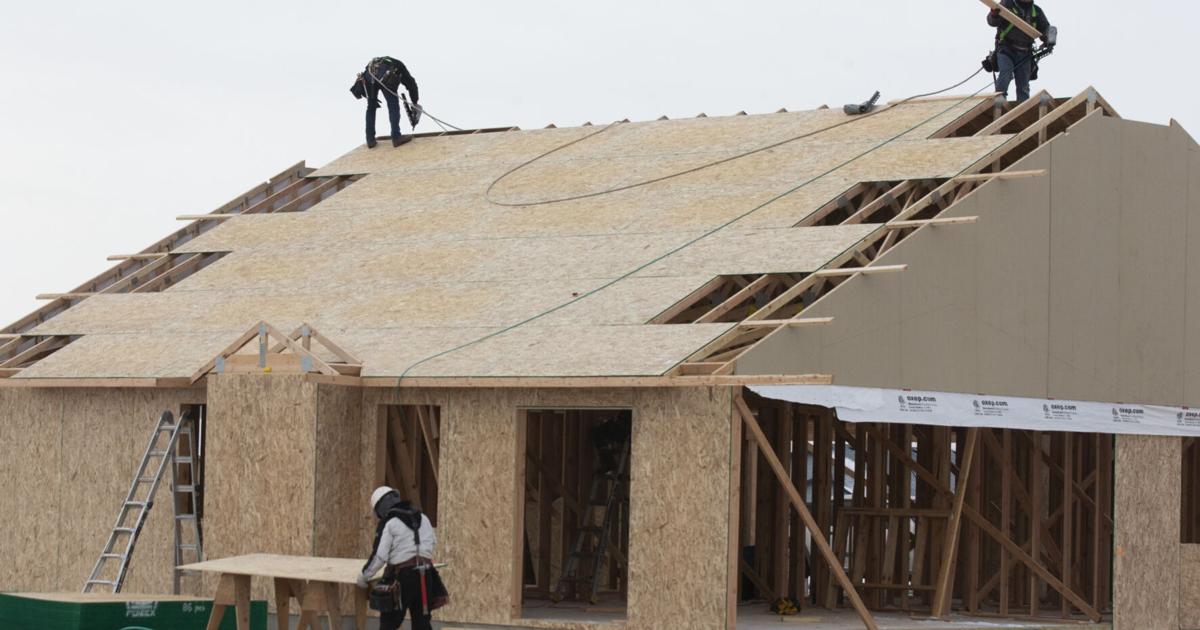 Recently released census figures for individual towns confirm what many longtime residents of Yakima County have noticed: the area has grown a lot over the past decade, with that growth centered in the Upper Valley.
Results from the 2020 U.S. Census have been gradually released over the past year, with city population totals for Yakima County communities showing a recent trend of growth that has only accelerated as the COVID-19 pandemic has affected the state and the country.
"(Population growth) was building, but COVID took it to a new level," said Russ Redfield, chief broker at Berkshire Hathaway in Yakima. "In 2010-2015 we saw good population growth here, but in the last five years it has doubled."
US Census Bureau statistics show Yakima County's population grew from 243,231 in 2010 to 256,728 in 2020, an increase of 5.5%. The town of Yakima itself grew at about the same rate, growing from 91,067 to 96,968 during this period.
Other Upper Valley communities, however, have experienced double-digit growth rates over the past decade. Selah and Moxee both gained more than 1,000 residents between 2010 and 2020, for growth rates of 14.6% and 30.8%, respectively.
Smaller towns like Tieton and Naches saw increases of several hundred people, bringing their populations to 1,389 and 1,084 respectively in 2020 – growth rates of 16.6% and 36.3%.
Jonathan Smith, executive director of the Yakima County Development Association, said population growth has been concentrated in communities that have the infrastructure and public services available to handle it.
He noted that the town of Selah made improvements to Crusher Canyon Road in the 2000s and development took off in the area the following decade.
"We have all this land that is zoned residential, but where are the utilities and infrastructure available for developers to add housing?" said Smith. "That's where you'll see the growth happen."
New subdivisions such as Ekelman Estates and Hattrup Heights in Moxee, and Ridgeview Heights and Selah Vista in Selah, reflect census data.
"These are the areas around the heart of Yakima where the demand is greatest," Redfield said.
Ellensburg's population grew from 18,039 in 2010 to 18,666, an increase of 3.5%.
Census data also showed population growth in Lower Valley communities. Granger grew from 3,246 people in 2010 to 3,624 in 2020, an increase of 11.6%; Zillah's population increased from 2,964 to 3,179, an increase of 7.3%; and Prosser's population grew from 5,714 to 6,062, an increase of 6.1%. All three towns grew at a faster rate than Yakima County as a whole.
Sunnyside, the largest city in the Lower Valley, saw its population grow from 15,858 in 2010 to 16,375 in 2020, an increase of 3.3%.
Agricultural jobs
Smith and Redfield said the growth in agriculture industry jobs and business enterprises in Yakima County helped spur the population increase.
"As jobs and opportunities arise, growth will follow," Smith said. "We're in a somewhat unique situation here, with agricultural jobs — people who work on the farms themselves, not in food processing or packaging facilities — actually on the rise here.
"When you look at most parts of the country, you'll see the proportion of the workforce earning their living on farms steadily declining, but not here," he added.
Job growth in agriculture leads to an increase in supporting industries, such as packaging, transportation and plastics, Smith said. It also brings more business establishments, the proliferation of which has mirrored census growth, Redfield said.
"They bring new options to residents," Redfield said of the new business ventures. "People love the relaxed lifestyle here, and when you combine that with the jobs and business growth options, we've gotten a lot of recognition."
Growth trends
Home sales data backs up population growth figures reported by the US Census, with the latest real estate statistics showing property sales rose 14.3% between November 2020 and November 2021, according to analyst Kristi Wilbert .
"We have a lot of people from California, on the west side (of Washington), who want to move here," Redfield said. "People who used to live in Seattle, who can now work remotely due to the pandemic, are selling their house there and can buy a really nice house here."
For the Yakima County Development Association, the challenge is to use census data to attract new employers and housing for the growing number of residents, Smith said.
"It's encouraging to see that we are moving in a positive direction," he said. "But there are problems that come with this growth. We have been struggling with a housing shortage and a lack of affordable housing long before it became a critical issue with the pandemic.
There were a few communities in Yakima County that saw their population decline over the past decade. US Census data shows Toppenish's population fell from 8,949 in 2010 to 8,854 in 2020, a decline of 1.1%; Wapato went from 4,997 to 4,607 people, a drop of 7.8%; and Mabton's population fell from 2,286 to 1,959, a decrease of 14.3%.
The US Census website, censum.gov, did not list the population of communities the Census Bureau considers "unincorporated," such as Buena or White Swan.