College towns question census results after pandemic poses counting issues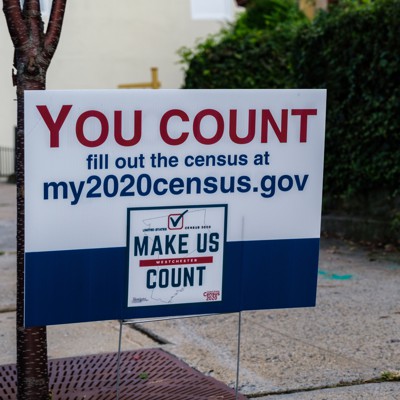 Several cities will dispute the 2020 census results, including college towns where officials say populations have been undercounted due to the evacuation of students from campuses during the coronavirus pandemic.
For example, in Tuscaloosa, Alabama, the 2020 population count was 99,600, a loss of nearly 2,000 residents from a 2019 estimate. Mayor Walt Maddox said the city had been hurt by the census schedule, which began in April after the University of Alabama canceled spring classes. The resulting tally, he said, leaves the city just under 100,000, a benchmark that would allow Tuscaloosa to qualify for additional federal funding.
"When you look at that and compare it to the number of people you know who live there, it's easy to see…thousands and thousands of students weren't counted in the census," said he said last week. "I think we'll be able to demonstrate that easily."
In Boston, Mayor Kim Janey told the Census Bureau that the city would challenge its 2020 count of 675,647 because of concerns "related to our large student and foreign-born population." In a letter sent this month, Janey said city officials estimate census counters missed at least 5,000 students and 500 inmates in correctional facilities, as well as potentially thousands of residents in areas of census with self-declaration rates below 50%.
Some of these areas are popular with students living off-campus, Janey said, many of whom "temporarily moved out of town when campuses moved to remote learning." Other neighborhoods are known to have high numbers of foreign-born residents, a population that can be difficult to count under normal circumstances, but which has faced additional hurdles in the past year, including efforts of the Trump administration to include a citizenship question in the survey.
"Issues such as language barriers and mistrust of government, particularly with the possibility of a citizenship issue, may have resulted in undercounts of these traditionally hard-to-count populations," she wrote.
The Census Bureau had tried to help colleges count these students during the pandemic, asking in June that college presidents provide "list information" of enrolled students who reside off-campus. But it's unclear how many responded to that request or how accurate the information was, leading college administrators and city officials to question whether their populations were underrepresented in the final tally.
In Bloomington, Indiana, for example, officials were expecting a census of around 86,000, an increase of 6,000 from 2010. Instead, the numbers fell from 80,405 to 79,168 Because the census began weeks after Indiana University closed its campus, the result is "really not credible," Mayor John Hamilton said.
"All the evidence we have, from school enrollment to taxes to all sorts of different metrics, points to growth," he said in a radio interview. "That's what happens when you do a census that starts the week after your big university says, 'Go home.' And that worries me a lot. »
Relatively common challengesCities, states and tribal nations can challenge their census numbers through a process known as Count Question Resolution, which begins accepting appeals from eligible entities in January. The program only revises the numbers used for population estimates over the next 10 years, which are used to allocate federal funding. But that doesn't change the data that determines each state's number of congressional seats or the process of redefining legislative district boundaries. Challenges are relatively common, according to federal data.
Some municipalities have already won their appeals. When the 2020 census showed a decline in population in Nelsonville, Ohio – from 5,392 in 2010 to 4,612 – state law dictated that the town would turn into a village. The city council agreed to challenge the results, and a new count recorded Nelsonville's population at 5,373. Frank LaRose, Ohio's secretary of state, confirmed the results Oct. 12, the same day they were submitted.
"This story is just awesome," he said. wrote on Twitter. "When the Census Bureau failed, this town came together in no time to get an accurate count and save their town."