Conway Census results show lowest percentage growth since Great Depression | News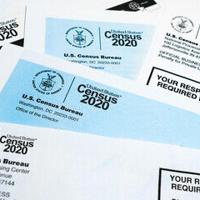 The City of Conway recently received its 2020 census results which showed the city had an increase of 5,226 citizens, below forecast.
Estimates from two different sources had the town of Conway at an expected population increase of somewhere between 7,300 and 8,700 people, about 3,000 more than the results shown. In 2010, the population was 58,908 and it is now 64,134, a growth of only 8.9%, which is the lowest percentage growth Conway has seen since the Great Depression.
Despite the low percentage growth, the city still views it positively, as it was the highest numerical growth of any city in the region outside of Little Rock.
The city also saw its racial characteristics change in the census results. The Hispanic population saw the strongest growth of all racial and ethnic categories with an increase of 1,761 people, with the black population following closely with an increase of 1,527. The city's white and Asian populations saw their size decline, with the former showing the largest drop of 1,569 people.
In terms of the areas of Conway that have shown the greatest growth, South Conway has had one of the highest percentage growths in the entire region, growing between 30 and 75 percent.
Central Conway, near Oak and Harkrider streets, was one of the few areas in the city to lose population. Looking at universities and their effect on the population of Conway from census results, blocks near and around the University of Central Arkansas (UCA) saw an increase of about 12.7% while blocks around from Hendrix University experienced a decrease of approximately 10.1%.
Although the results were not what they had hoped for and many people did not fill out the census, city officials said they were still happy with the census.