Editorial: Five Lessons for Southwest Virginia from Census Results | Editorial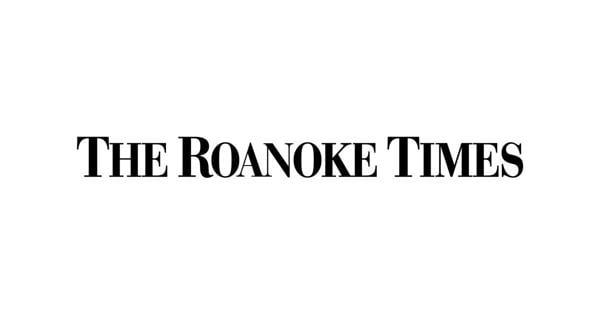 The census numbers released last week are like a doctor confirming a diagnosis you already knew: Much of Southwest and Southern Virginia is suffering population losses.
On the other hand, after a decade of estimates, projections and forecasts, we now have the actual census numbers, and these are the ones we will have to live with over the next decade. Here's a look at what these census numbers tell us:
1. The 9th arrondissement and the 5th arrondissement will have to expand.
Every community west of Montgomery County lost population. So did all the localities along the North Carolina border west of Suffolk, as well as many counties bordering them to the north – the historic heartland of Southside.
None of this should come as a surprise, but it should clarify a question we've been wondering (and we're not alone): where should the 9th expand?
There are really only three options, and none of them are particularly appealing. They're just unattractive in different ways.
The 9th is already rising to Alleghany County; it could continue in that direction, eating away at the southern part of the Shenandoah Valley. It's starting to create a weird neighborhood. He might not be politically gerrymander — a Republican district would add Republican localities — but he wouldn't be compact.
The 9th could push into Southside; it already encompasses part of Henry County. He could push up to add Franklin County or push east into Pittsylvania County. Again, that wouldn't be compact.
Or the 9th, which already includes Salem and part of Roanoke County, could gobble up more or possibly all of the Roanoke Valley. It would be compact, but it wouldn't really change the political character of the district, but it would change the character of the district in other ways – making a rural district more urban and suburban.
Whatever decision is made on 9 will have implications for 5 and 6. Removing Roanoke Valley from 6 would drastically change this district. Remove part of Southside from the 5th woes any chance of creating a more Southside-focused neighborhood (e.g. by removing Charlottesville and adding more territory to the east towards Petersburg and Suffolk).
If anyone has strong opinions about any of these options, now would be the time to let Virginia's new redistricting commission know.
2. Roanoke policies are validated.
Roanoke's population dropped from 1980 to 2000, when it hit a low of 94,911. Now in the 2010 and 2020 censuses it has risen and is now back above the 100,000 mark for the first time since 1980. This census counted 100,011. (You can bet many city officials and community leaders are happy that the last 12 people have completed their census forms).
This population growth would seem to validate city policies under three different city managers – Darlene Burcham, Chris Morrill and now Bob Cowell. In short, push quality of life amenities (think greenways) and try to develop a new economy (think medical school and that whole health research complex).
The city's politics, which were quite controversial two decades ago, are now more sleepy and that's probably why. Usually candidates who identify with the status quo and the general direction of the city win; those who want a different direction lose.
3. One day, Montgomery County will be the largest community west of Interstate 64 – but not yet.
Montgomery County had 99,721 people. Montgomery's growth rate is 5.6%, compared to 3.07% for Roanoke. If these rates continue, Montgomery County will eventually overtake Roanoke. It's not yet the case.
4. Franklin County has entered a different era.
From 1960 to the 2010 census, Franklin County grew steadily – a combination of exurban growth coming out of the Roanoke Valley and the growth of an entirely new community around Smith Mountain Lake. During the 1970s, Franklin County was one of the fastest growing localities in the state, posting a growth rate of 33.1%. In the decades that followed, Franklin still saw double-digit growth with every census – 10.7% in 1990, 19.6% in 2000, 18.8% in 2010. Those days are over.
Census estimates from recent years have indicated that they were going; now we have proof. For the first time since the 1950 census (which reflected the war years of the 1940s), Franklin County lost population. Why?
Demography. The number of people moving to the county has slowed (and reversed in some years) and those already living in the county are aging. It's a polite way of saying they're dying. Deaths outnumber births in Franklin County.
Why did the county's population influx turn into an outflow? Without more data, we can't quite say, but if it's like the rest of rural Virginia, it's because young adults are leaving to seek better opportunities elsewhere. That's why Franklin County policies in recent years have been things like the Summit View Business Park, in hopes of attracting these best opportunities to the county.
5. There really are two Virginias.
It's not just that the urban crescent is growing and rural Virginia is shrinking, although there is certainly that. The way they separate is instructive and potentially dangerous.
Much of the country's population growth comes from non-white groups. It's not dangerous – only white supremacists would think so. What is potentially dangerous is the uneven concentration of this non-white growth.
Fairfax County – the largest locality in the state – is now a "majority minority" locality, meaning no racial group is in the majority. Whites now represent 49.6% of the population.
Prince William County ranks as the 10th most diverse county in the country.
Meanwhile, much of Southwest Virginia remains among the least diverse. Dickenson County was 98.96% white in 2000, 98.8% white in 2010, and now 97.2% white in 2010. The trends—or lack thereof—are similar in other southwestern counties.
Here's why that sounds worrisome: At a time when the United States is becoming more diverse, it's becoming more divided because that diversity is concentrated in some places and not others. It's quite difficult for a rural area to understand an urban area, and vice versa. It would seem much more difficult if they looked nothing alike.
Sarah Palin once called rural America "the real America," as if there was an unreal America somewhere. The reality, however, is the other way around. The "real" America is quite diverse and becoming more and more so – but rural America is increasingly disconnected from this. It can't be good for our ability to understand ourselves.