More young adults live with their parents or alone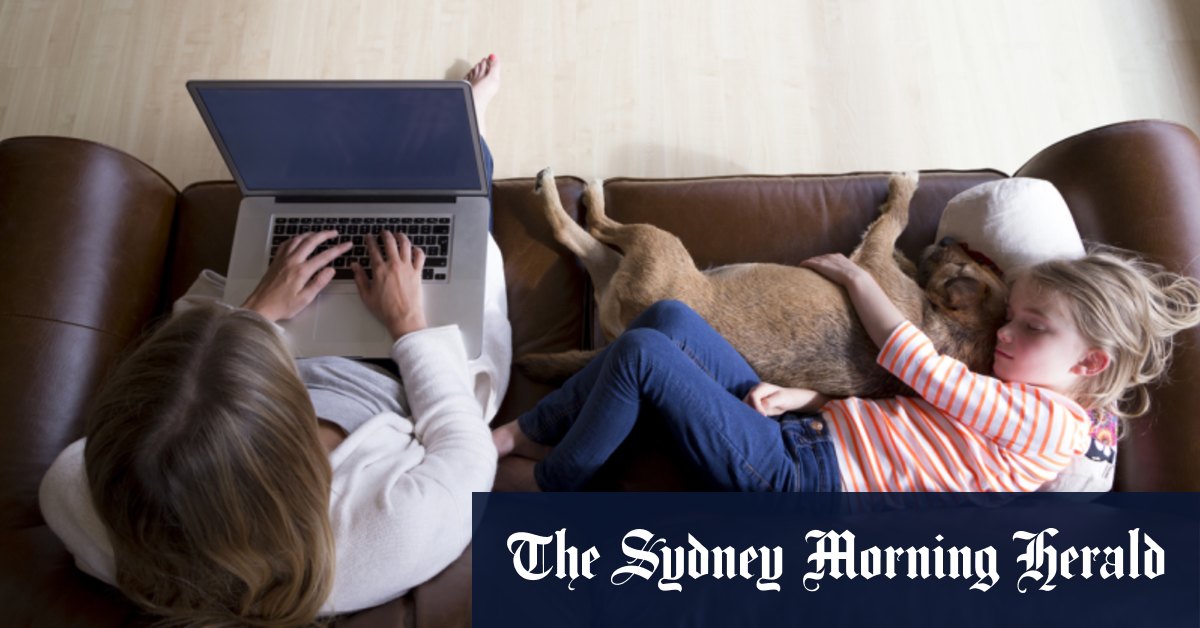 "We take a little longer to get through some of these life stages that previous generations were a little quicker to fall into.
"It's also an act of choice for a lot of people, women who want to create careers and things before taking that step, and it becomes more normative."
While financial constraints from COVID-19 were an obvious cause of young adults moving out or staying in the family home, Dharma Arunachalam, professor of sociology and anthropology at Monash University, said this trend existed before. that the virus does not arrive in Australia.
"If you look at the long-term trend of non-dependent children living with their parents, between 2011 and 2016 the proportion also increased.
"Much more has happened than just COVID. COVID probably made the situation worse and made [the trend] stronger between 2016 and 2021, but going back to the suggested causes of this increase, the financial capacity of young people to be able to live on their own and pay their rent was already a factor," he said.
The fact that young people could not move around as much as they tend to likely contributed to an increase in the number of people living in one-person households during the pandemic, Prof Arunachalam said.
"We take a little longer to get through some of these life stages."

Dr. Katie Greenaway, Professor of Psychology
Housing affordability and a tough labor market at the time of the census were the reasons for the increase in the number of young adults at home. The Australian Institute of Family Studies noted this trend as early as 2016.
Census statistics confirm the trend of more people starting families later, as evidenced by the number of women and men still caring for children well into middle age.
In the 35-44 age group, 1.04 million women and 862,771 men cared for their children, but between ages 45 and 54, more men (527,151) still cared for children. children than women (511,283), which could reflect more men with a second family.
In the increasingly difficult area of ​​knowing who is doing unpaid domestic work, the census revealed a wide gender gap across age groups.
In the age group 25 to 34, when many people are starting families and working, more than five times as many women as men did 30 or more hours of unpaid household work per week.
Of the male census respondents in this group, 41,733 men reported doing more than 30 hours of domestic work, compared to 228,536 women.
Loading
In the 35 to 44 age group – the age at which women reach the peak of their earnings – the number of women reporting doing 30 hours or more a week of unpaid work at home (340,387) was over 4½ times higher than the number of men who worked more than 30 hours (71,917).
Overall, nearly 1.4 million women reported doing 30 or more hours of domestic work per week, compared to 394,995 men.
Twice as many women (nearly 1.7 million) reported doing 15 to 29 hours per week of household chores as men (nearly 820,000).
The persistent gender pay gap in Australia, which is pronounced after women have children, is partly attributed to the inequality of unpaid domestic work, including the so-called "mental burden". New research from the Australian Institute of Family Studies has shown that women also do the vast majority of this work.
Professor Lyn Craig, professor of sociology and social policy at the University of Melbourne, said it was disappointing to see the census show that national inequalities persisted.
Loading
"It reflects and creates inequities in the labor market as well as high stress… trying to manage it all," Craig said.
"I hope that some of the (federal, NSW) government's new focus on structural constraints such as affordability of childcare and actively tackling the gender pay gap will make a difference, but it's a long, slow process, and women deserve better."
The gap between men and women caring for their own children was much smaller than the gap in domestic labour. Between ages 25 and 44, more women than men reported caring for children, but at age 45, more men than women reported caring for their own children.
The Morning Edition newsletter is our guide to the most important and interesting stories, analysis and ideas of the day. register here.