New data from 2020 census prepares McKinney for changes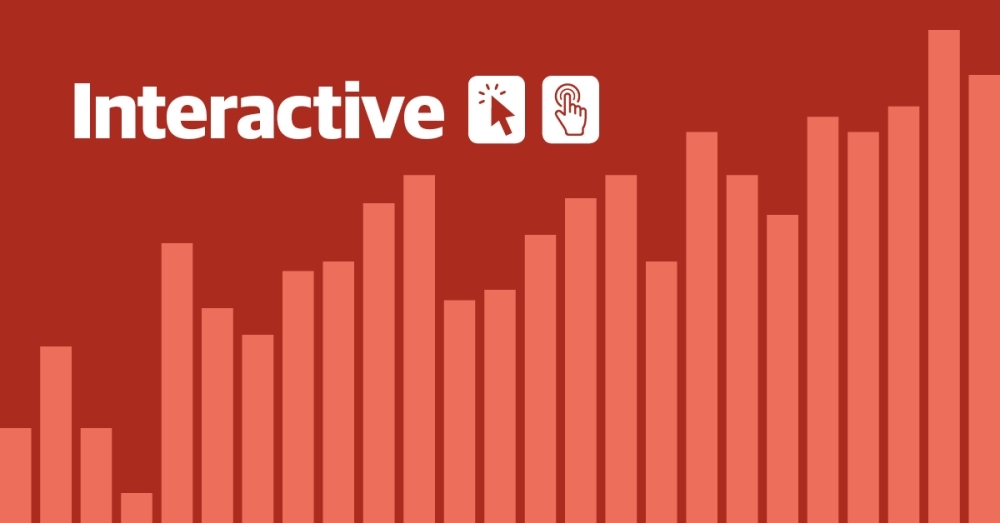 Find out how McKinney's population has changed over the past 10 years. (community impact staff)
The census results are in, and the City of McKinney is using the data to track and plan for the city's population trends and growth.
McKinney's population is poised to cross the 200,000 mark, posting a 49% increase in residents over the past 10 years.
"What I find most interesting, and probably most relevant to us as staff, is the changing demographics," McKinney City Manager Paul Grimes said.
The city has grown across all different ethnic groups, with the biggest population increase coming with a 356% increase in the city's Asian residents, Grimes said. This was followed by the black or African American population, which grew by 85%, with growth of white and Hispanic residents lagging behind in comparison, according to census data.
"We become a magnet for people around the world," Grimes said. "People from all walks of life and all cultures come here because the jobs are there. This is where the work is, the quality of life is very good, [and] it's a great place to raise a family.
As McKinney grows, city staff plan for the increased demand for utilities. The new data will also help with its upcoming redistricting process. This will redraw the boundaries of the areas represented by certain members of the city council to ensure a more even distribution of the population.
"It's really important to … know how many people we have in our community for purposes of political representation and so on," Grimes said.
Redistricting at McKinney
McKinney has four districts, which should be divided into roughly equal populations, the city manager said. The goal is to maintain minority voting strength in the districts to ensure those voices aren't diluted among the rest of the voting population, said Justin Beller, who represents District 1 on the McKinney City Council.
"District 1 was created for that purpose, and so there's a lot of value…and there's a need to maintain that political power," Beller said.
The local redistricting process must take place shortly after the decennial census, Grimes said. The city authorized a law firm to start working on it. A presentation is expected this winter or spring with the new neighborhoods proposed, he said.
District boundaries were last drawn in 2011 to include approximately 35,000 people in each district. District 1, where less than 50% of the inhabitants were white in 2011, was then identified as minority-majority.
Estimates show each district will soon have about 50,000 people to represent McKinney's population of nearly 200,000, Grimes said.
"We don't do gerrymandering here, thankfully," he said. "It's really a compelling approach to balancing the population and making sure we have fair representation."
Grow with a plan
While McKinney's population has certainly grown over the past 10 years, it has more than tripled over the past 20 years, from around 54,300 to just over 198,000, the data shows.
The growing town has attracted several projects, including new entertainment areas off SH 121, a 1,000+ acre housing community, and east side redevelopment.
This development happens with a plan, said McKinney planning director Aaron Bloxham. His department creates zoning codes and development regulations, and he guides potential projects through the development process. Every 10 years, the planning department updates its overall plan, with changes made in the meantime. The most recent plan was adopted in 2018 and outlines areas for growth and where future development is appropriate.
"We are charged, particularly through our comprehensive plan, to try to ensure orderly growth," he said. "So making sure we can provide services – police service, fire service, all of that."
For example, the city planned for the SH 121 corridor to be an area of ​​mixed use and entertainment venues because the turnpike could contribute to the denser development that comes with it, Bloxham said. Developers have seen this information and used it to determine where to place their products in the city, he said.
It's a necessary document because estimates show the town will continue to grow, Bloxham said. McKinney is expected to have a population of around 284,000 by 2040, according to reports, an increase of more than 80,000 people. About 29% of the city's land is undeveloped. At construction, the city is estimated to have a population of 350,000 to 400,000.
"There is no end in sight," he said. "There is still a lot of undeveloped land in the city. And so there is plenty of room to grow.
Adapt to change
Although a growing population does come with some pain, overall it's a positive thing, Grimes said. Benefits include schools receiving more students, which means more revenue locally, as well as increased opportunities for the city to explore grants and funding.
McKinney's population is also young, with a median age of 37.2, indicating that the city will continue to have a productive workforce. This contributes to local economic development opportunities, Grimes said.
But the city is going to have to change as it continues to grow, Beller said, calling it a "daunting" challenge. Many McKinney residents want the town to stay the same as when they arrived, but about a third of the population only arrived in the past 10 years, Beller said.
"It's quite a heavy task for us as representatives to make sure that we hold on to what McKinney has been for so many people, but also to build what McKinney can be for so many others who will continue to move on. here," he said.
Parts of the city are always on the move, which makes planning for city growth a challenge, Bloxham said. This includes the upcoming alignment of US 380 and what the Texas Department of Transportation will do as it considers creating a bypass around the freeway. This project has the potential to change some of the land uses in the area, Bloxham said.
Additionally, the city is also trying to tackle the issue of adding more diverse housing, Grimes said. McKinney had commissioned a study to look at affordable housing options, and in September Mayor George Fuller suggested hosting a workshop to look at strategies to add more housing options to the city. Growth and population only come when housing is provided for everyone, Grimes said.
The city needs to consider all of its offerings as it diversifies, he said.
"When you have a more diverse population, that means people from certain communities or certain age groups or whatever will have different needs and wants than they did in the last decade. And so we have to adapt to that," he said.
According to 2020 census data, nearly 93,000 people in McKinney identify as a race other than white.
The number of McKinney residents who identify as two or more races has more than tripled, from 2,631 in 2010 to 8,985 in 2020. According to the office, the percentage of people nationwide who reported multiple races changed more than any other racial group alone in 2020. .
The bureau expects the increase to be due to changes in the way the census asks respondents to identify themselves. Improvements to the design of two separate questions for race and ethnicity, data processing and coding have allowed for a "more thorough and accurate description of how people prefer to self-identify", said the office.
Increased diversity benefits the city as a whole, said Thana Trepetch, owner of Thai restaurant Spoon + Fork in McKinney.
"A lot of customers have never tried Asian food, or Thai food, and then when we opened the restaurant, it was like a passport for them to try another cuisine," she said. "Giving the community as a whole more diverse options, in terms of business, culture and cuisine, I think, is a good idea."
She is part of Facebook groups where members of the Asian population discuss where to live in Texas. She said while having a diverse community is a big factor for some, finding a community with affordable homes and good schools continues to be a driving force for many people.
"People are going to keep coming to Texas as a whole," she said. "Where they go depends on what the city has to offer."
Erick Pirayesh contributed to this report.