School census data – how can it be used in strategic planning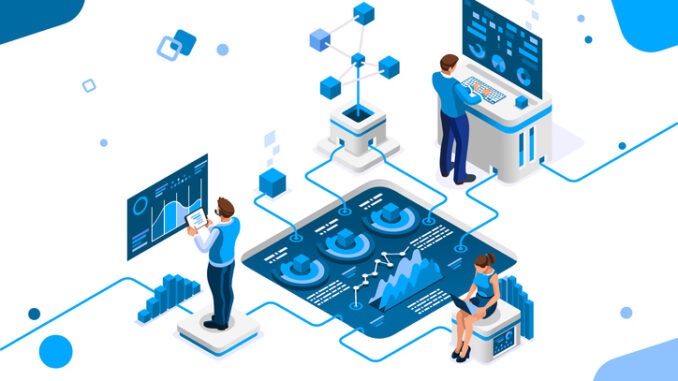 Andrew Blench, school business management consultant and coach, advises on how census data can be used in planning
All public schools are required to submit four sets of census data per year to the DfE. These are:
Fall Census – Census Day is 6e October 2022 and the deadline for submitting your census report is 2n/a November 2022.
Spring census – census day is the 19the January 2023 and the deadline for submitting your census report is February 15, 2023.
Summer census – census day is 18e May 2023 and the deadline for submitting your census report is June 14, 2023.
For schools that submit their census data through their local authority, your submission date may be earlier than the dates above. These are for schools that directly upload their own census data.
When I started my career as a school business manager, I was aware of the census results, but had no direct responsibility for collating and submitting them. To be honest, it all seemed like a bit of a dark art and something to leave to data geeks to sort out. It wasn't until I had been in the role for a few years that I realized the importance of feedback and why I needed to take more interest and be more involved in producing and submitting them.
I discovered that there were two big reasons why I needed to take more interest in what seemed like a very dry topic. First, the data in the returns directly affected the funding my school would receive from the LA/central government. Second, this data would be used by LA, central government departments to evaluate and judge my school's performance.
Funding
If I had to give any new SBM one piece of advice, it would be to not take it for granted that the data, your school's GIS system falls into the census, is correct. When data is wrong or incomplete, it can be a costly mistake, as the school may get less funding than it should and can also take a long time to correct.
My first school was a high school with its own sixth grade class. At the start of my time there, I checked the after 16 funding allocation for the school and found that we had a few students who were being funded as part-time students. They weren't dating part-time. To attract the full level of funding, students had to be enrolled in a degree program with expected hours of at least 485.
When I reviewed the relevant census, it was clear that student hours had been entered incorrectly into the school's MIS system, resulting in lost revenue. We are able to submit a business case to ESFA to recover some of the funding. We have also implemented a more robust data collection and meaning checking process between data analytics and the Sixth Form administrator to ensure this does not happen again.
There are many datasets that go into each census, and each may be used for slightly different purposes and it is in the interest of SBMs to ensure that this is correct.
For example, the spring census will ask for the number of students entitled to free school meals as well as the number of students having a meal on census day (19e January 2023). This data is then used to inform funding levels for Universal School Meals for Infants by ESFA/Las. For this reason, many primary schools run incentives to encourage parents to book their child for a meal on census day.
Ensuring that free school meals entitlement (current and historical) is correctly captured in your MIS system and reported in your census report is a priority. Does your GIS have start and end dates for FSM rights? For any child who has applied for and been awarded the FSM at any time in the last six years, the school could attract £1,385 (primary) or £985 (secondary) for pupils in the pupil premium funding. Some GIS systems have a checkbox that must be checked in order to count a student as a student bonus. It's worth doing a data trawl to make sure everything is captured. Remember, foster children attract a £2,410 Pupil Premium Allowance and children of serving (or retired) military earn a £320 premium.
Do you have the correct postcodes for your children entered into your school's GIS system? One element of the National Funding Formula uses zip codes to determine the amount of deprivation funding your school or trust will receive. Each address in England is located in a geographical area to which a deprivation index is assigned. These are called IDACI – Income Deprivation Affecting Children Index.
So, collecting and updating your families' addresses is not just about making sure communications are working well between home and school, but also affects funding.
These are just a few tips on how the data relates to future funding levels for your school or trust. You can access more details using the links above to the census guides.
Make judgments and decisions
Your data submitted in the census results is also transmitted to other departments and online data portals. Data at your school level, number of students, attendance, gender, ethnicity, exclusions, exam results are used for various purposes. Ofsted, ESFA and the Regional Directors Office all take a risk-based approach to intervening or inspecting an educational setting.
Financial benchmarking data for your school or trust is informed by school census and workforce census data. See Benchmark your school's financial data – GOV.UK (www.gov.uk) there you will recognize the data you have submitted in the Labor Force Census reports.
Examining census results over a period of time also gives the SBM an idea of ​​the direction of shift in school population demographics. How does the total number of students work? Downhill/uphill/stable. What about the proportion of SEN/EHCP or EAL pupils? All of these have implications for funding, but also for resource allocation.
I think you will see that we cannot afford to ignore the story that the census tells us. I think this saying is usually attributed to Churchill – "there are lies, damn lies and then statistics". I hope your census does not fall into any of these categories.
Don't forget to follow us on
Twitter
like us on Facebook or connect with us on LinkedIn!