Texas A&M will not challenge 2020 census results; College Station still uncertain |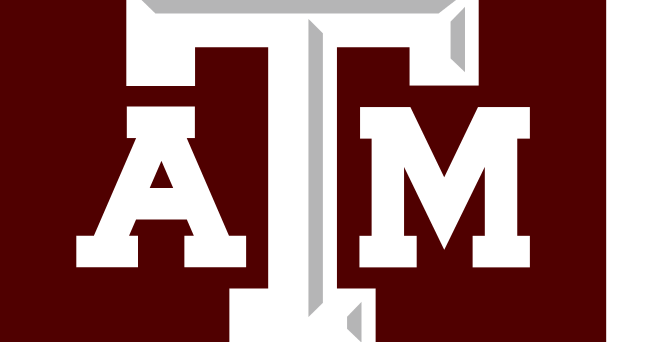 TYLER HOSKINS special for the eagle

When Texas A&M University announced a transition to online learning in March 2020, in response to the COVID-19 pandemic, students had the option of staying in College Station or returning home to their families.
The departure of students from campus during the 2020 spring semester raised concerns for some college towns and universities about whether the 2020 U.S. Census truly reflected the base population.
According to the Associated Press, some college towns and universities such as Bloomington, Indiana; Tuscaloosa, Alabama; and State College, Pennsylvania, are considering challenging the census results, fearing that an undercount could cost them federal money and prestige. Texas A&M announced that it did not intend to contest the results.
"Texas A&M University President Dr. Katherine Banks will not sign any protests regarding the 2020 census results. She agrees with the assessment that the university's outreach efforts have been very successful," said said Susan Ballabina, Texas A&M vice president for academic and strategic partnerships.
Chad Wootton, associate vice president of Texas A&M, said the university's efforts surpass many others across the country and he thanked a partnership with Public Partnership & Outreach (PPO), Student Affairs, Student Government Association ( SGA) and local communities with a Texas A&M presence such as Bryan, College Station, McAllen, Galveston, Dallas-Fort Worth and Houston.
"We have worked closely with city officials, civic organizations and student organizations to promote and widely disseminate participation in the 2020 census (started in 2019 through counting period in late spring 2020) and the challenges unique to reporting during the impacts of Covid-19," says Wootton. "Student Affairs, particularly Residence Life, has improved the Census Bureau's process for reporting dormitory/community residential while safeguarding student health, safety, and privacy."
According to Wootton, community programs manager Kim Fox ran a website for promotions and communications, Texas A&M student body president and SGA worked to promote the census through various media and communications, and Fred McClure, executive director of A&M's leadership initiative, and Wootton participated. in national dialogues and discussions with the Association of Public Universities and Land Grants, the Association of American Universities, and peer institutions in the public policy program.
"We've also helped the Federal Census Bureau, state and local organizations recruit staff/students who have helped at all three levels through the Jobs for Aggies/Career Center commitment," Wootton said. "Given the challenge and uniqueness of census reporting across college campuses and college communities, we are proud of the work of this team."
College Station is still considering the way forward regarding the census, said Alyssa Halle-Schramm, long-range planning administrator for the city of College Station.
"In terms of funding, it doesn't impact A&M or the universities as a whole as much as it does the city in terms of the availability of funding from the federal government," Halle-Schramm said. "We've partnered with A&M throughout this process to work with them to raise awareness of the census and we've been very collaborative back and forth."
In 2010, the Census Bureau reported 93,857 residents living in College Station, a number that rose to 120,511 in 2020. In the Spring 2020 semester, Texas A&M reported that 64,961 college students were enrolled at the time , more than half of College Station's population. The city originally estimated there would be 123,306 people counted for the census, Halle-Schramm said.
"We certainly struggled to send direct messages to students," Halle-Schramm said. "We really had to pivot around the same time everyone was sent home to get the message across that students should count themselves where they lived the vast majority of the year, which for A&M students is College Station, not where they went home to find out if it was another state or another city.
According to Halle-Schramm.
"We also receive federal dollars through the state," she said. "The Texas Department of Transportation receives federal funds for transportation projects that then trickle down to local governments as well. This could certainly be important for any underrated community in any way. »
Dudley Poston, a sociology professor who taught at Texas A&M for 27 years, estimated that of the 64,000 college students enrolled in the spring 2020 semester, 16,000 lived on campus and were counted in the college's administrative data. university, 2,000 lived off campus. with local family and were likely counted, and about 46,000 lived off-campus without local family. This is where the problem arises.
"If students were living off-campus and not with relatives in apartments or other accommodations, they received the same Census Bureau mail that was sent starting March 12 to most of the general population," said Poston. "Spring break was in mid-March. When students returned to their apartments, they likely would have started the online census response, but the emergence of COVID in March led to a second week of spring break, further delaying students' return to campus.
With the shift to online learning announced shortly after the extended hiatus, Poston said he believes many students have chosen to return home to their families rather than their nearby apartments. Poston said he wouldn't be surprised if 10,000 to 20,000 Aggie students, living off campus without parents, were missed.
"If 10,000 students were not counted in the 2020 census, it would result in a loss of $35 million ($3,500 times 10,000), each year through 2030, for the State of Texas; and a lot of that money would have ended up in Brazos County," said Poston, who thinks it would be a huge mistake for Texas A&M and College Station not to join others in challenging the census.