The implications of the 2020 census results | Opinion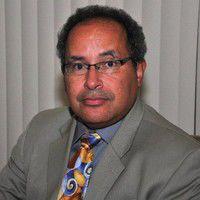 The US Census Bureau recently released the 2020 Census population and housing unit counts for the US Virgin Islands. The data indicates a steep drop in population from the 2010 census – from 106,405 to 87,146, a drop of 18.1%.
The population decline has occurred because numerous external setbacks have contributed to high-balance migration over the past decade. In 2012, the HOVENSA oil refinery, a major employer in Sainte-Croix, closed. Many skilled refinery workers and their families moved to the Houston, Baytown, and Texas areas. 2017's twin Category 5 hurricanes, Irma and Maria, caused some $10 billion in damage and prompted many more families to relocate. Then, in 2020, the coronavirus pandemic hit, creating a spike in unemployment primarily in the hospitality, entertainment, and retail sectors. This probably caused another exodus.
What does the sharp drop in population mean?
Declining population brings greater challenges to restore fiscal stability, expand and diversify the economy, and reduce poverty. This should be a wake-up call for every public policy maker and business owner.
VI, however, is not alone in its struggles with high emigration, the slow diversification of its economic base, accelerating economic growth and poverty reduction. All other US island territories face similar economic, political and social challenges.
But while all experienced population losses from 2010—Guam -3.5%; American Samoa -7.7%; Puerto Rico -11.8%; and Commonwealth of the Northern Mariana Islands -11.1% – the VI saw the biggest decline at 18.1%. Thus, public sector authorities should be most concerned.
What are the implications?
First, the IV is a "welfare state" heavily dependent on federal aid. The reduction in population will probably result in a reduction in the volume of this aid. According to the usaspending.gov website, the U.S. federal government has committed $3.1 billion in 2021, representing $28,999 in per capita federal spending in the territory through a combination of grants, direct payments, contracts, and of loans. Compared to other island territories, the USVI is second only to the Commonwealth of the Northern Marianas on the amount of federal spending per capita ($40,065). Guam ($23,246), American Samoa ($22,700) and Puerto Rico ($18,059) are all below VI
For years, the share of federal aid in the territorial IV budget has been high. Much of it is allocated using per capita formulas and demographic statistics: number of school-aged children, elderly people, people with disabilities, no medical insurance, single female-headed households with young children and households below the poverty line. A smaller population means that the volume of federal assistance will likely be less in the future. Budgets for health, education, and social service programs – SNAP-Food Stamps, child care subsidies, school lunch programs, Head Start, Medicaid/CHIP, etc. – will be significantly affected by changing population figures.
Second, decreasing population means decreasing labor force. As of August 2021, the VI Department of Labor estimated the territory's nonfarm civilian workforce at 34,963. According to the agency, the peak size of the labor force occurred in 2008 at around 54,977. Thus, the steady decline in the labor force and employment foreshadowed the population loss now documented in the decennial census.
Third, a smaller population means a smaller tax base. The VI depends on Personal Income Tax (PIT), Gross Receipts Tax (GRT), and Corporate Income Tax (IRS) as the main sources of revenue – in that order of ranking. Obviously, the smaller the population, the fewer people in gainful employment, the less income tax.
There is an oft-repeated 'urban legend' that some 89 people pay the bulk of income tax – and it was 125 before. If that's true, that's nothing to celebrate because it means gross income inequality and a very narrow tax base. This means that if super-rich taxpayers divorce, die, or relocate for whatever reason, tax revenue collection will plummet.
So the goal should be to have a very broad tax base, to have as many people and businesses contributing their fair share as possible. Without tax reform, the VI will remain in a dive.
Fourth, a smaller population means a smaller consumer market. From the point of view of a businessman, it will not be interesting to open a business focused on domestic consumers.
The smaller population makes it more likely to see even more consolidation and reduction of existing businesses. These owners, less fearful of the threat of new entrants into their sector/industry, will be tempted to raise prices, fail to innovate and provide poor service. Without a vibrant and dynamic private sector, we will remain in a dive.
Fifth, structural budget deficits are likely to balloon. A structural budget deficit is defined as the excess of government spending over tax revenue that will persist if an economy were to grow steadily at its highest sustainable employment rate. In previous administrations, structural deficits were calculated in the range of $95 million to $110 million per year. In 2018 and 2019, the economic recovery began. Structural deficits likely declined because the economy was moving toward full employment (economists estimate when unemployment is between 4% and 5% and capital is fully utilized).
Since the second quarter of 2020, the VI economy has been collapsing mainly due to the dramatic fall in tourist arrivals and their associated expenditures. The decrease in the taxpayer population, stagnation or low labor productivity, the decrease in the number of companies combined with a large public sector payroll (10,978 employees) make it difficult to eliminate budget deficits.
The key to reducing structural deficits is to accelerate private investment, job creation and revenue collection and to ensure that public spending is efficient and effective and tax policies are fair. Raising indirect taxes and granting generous tax exemptions without only checking the cost-benefit ratios will not be enough.
In the short term, the VI government should immediately request a metering issue resolution. While the standards for granting a recount are high and most often deal with issues of processing, geocoding and delineation, the stakes for the Virgin Islands are high, an application should be made, given its heavy reliance on over federal funds, a large immigrant community, and the Trump administration refusing to extend the counting period for the 2020 census.
Even if the VI government succeeds in securing a recount, policymakers must realize that we are in secular demographic and economic decline, and that policy reviews and actions must take place to counter and control this decline. A recount will likely show a population of around 90,000.