US Census Data: Johnson City Population Exceeds 70,000 | New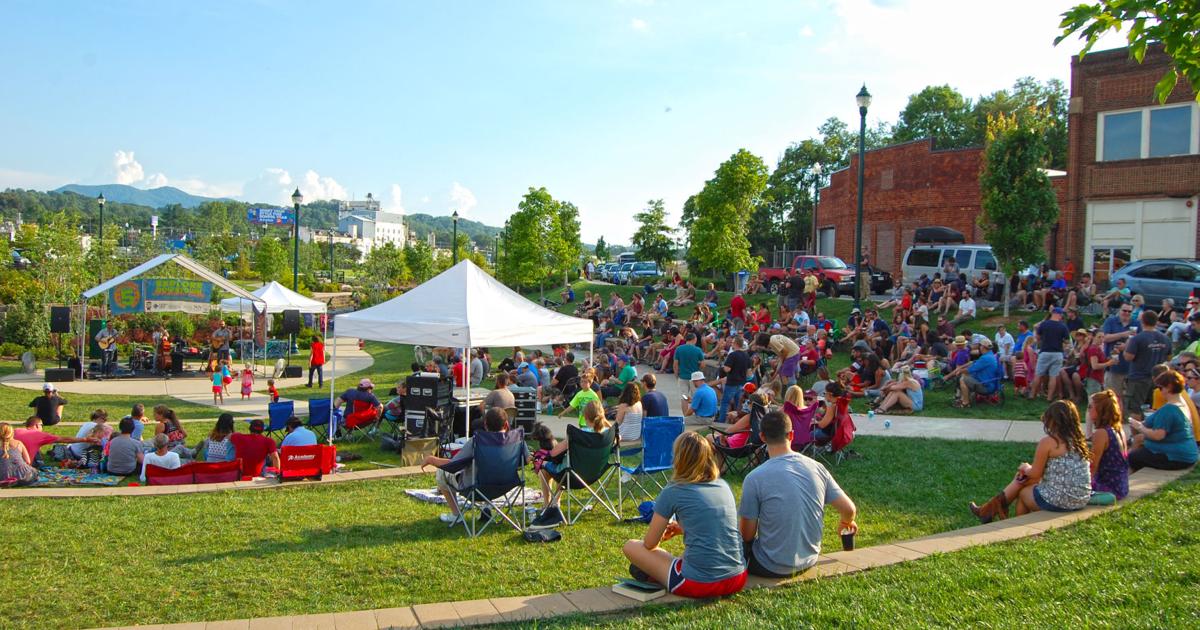 Johnson City officially has a population of over 70,000 and is the eighth most populous city in Tennessee.
According to US Census Bureau figures released Thursday by the Tennessee State Data Center, Johnson City gained 7,894 residents between 2010 and 2020, recording a 12.5% ​​increase. The total population of the city is now 71,046.
This is slightly slower than the rate of increase Johnson City experienced between 2000 and 2010. During that time, the city grew by 7,683 residents, from 55,469 to 63,152, or 13.85%.
The city's population growth, however, is faster than that of the state as a whole, which jumped 8.9% from 6,346,105 people in 2010 to 6,910,840 in 2020.
Compared to Tennessee's other 345 incorporated communities, Johnson City saw the 15th largest increase in total residents, beating out both Kingsport and Bristol. Kingsport, meanwhile, saw the highest percentage increase of the three towns.
Kingsport recorded the 17th largest increase in population and grew by 7,237 people, more than double the number of residents it added between 2000 and 2010: 3,300. Kingsport grew by 15% between 2010 and 2020 and by 7.35% between 2000 and 2010. The population of Kingsport in 2020 was 55,442.
Bristol, Tennessee grew by 445 residents between 2010 and 2020, up 1.67%. This is slower than the rate of increase recorded between 2000 and 2010, when it rose from 24,821 to 26,702 or 7.58%.
Jonesborough experienced a 16% increase in its total population, the fastest growth among municipalities in northeast Tennessee. Its 2020 population – 5,860 people – is 809 more than in 2010. The town grew by 883 people between 2000 and 2010. Jonesborough Town Administrator Glenn Rosenoff said the increase demonstrates the city's focus on citizens' needs, wants and desires, and that it expects the city to continue growing for the next 10 years. Mayor Chuck Vest said it was nice to see their growth expectations reflected in the census.
"We are proud that Jonesborough is the fastest growing city in northeast Tennessee," Vest said. "With the growth we've seen in building permits and revenue, we knew Jonesborough was attracting new residents, so it's nice to see our expectations coming true."
City Manager Pete Peterson said Johnson City's population increase was in line with expectations. The city provides updates to the state in the 10 years between censuses, he said, and officials knew Johnson City's population was about 67,000 about a year ago. .
"It didn't really surprise us that we got to 71,000 with the US census," he said.
Updated population figures from the U.S. Census Bureau will help determine how much federal money Johnson City and other local governments in northeast Tennessee will receive. The numbers will also impact legislative districts, school funding, state appropriations and highway improvements.
"Census data is used by many different entities to make allocation decisions, so as we have always said, it is essential that everyone participates in the census to ensure that we are fairly represented," said said Peterson.
That urgency, Peterson said Tuesday, is amplified by the fact that Middle Tennessee is growing at an "exponentially faster rate than the rest of the state." Peterson said Tuesday he thinks it's likely East and West Tennessee could lose elected representation and funding as population growth in the center of the state continues to outpace its neighbors.
After reviewing the data Thursday, Peterson said Middle Tennessee appears to be maintaining its lead in population growth.
"Cities in central Tennessee are growing much, much faster than other areas of the state," he said.
The five cities with the greatest population changes between 2010 and 2020 were all in central Tennessee. Metro Nashville has seen the largest population increase, growing by 88,225 people, or 14.67%, between 2010 and 2020. The next four municipalities on the list – Murfreesboro, Clarksville, Spring Hill and Franklin – have seen a combined increase of 119,743 people.
Press team writer Jonathan Roberts contributed to this report.